Smart Invoice: Email Invoices
The app that lets you create, send, email, store and print an invoice within seconds. You can save 5 hours on average each week.
Save Time
Our customers save hours of work and use there valuable time elsewhere.
Powerful
Our mobile apps are optimized and geared towards being fast, efficient and productive.
Used WorldWide
We have freelancers, small businesses and large corporations using our products.
Ongoing Support
We offer 24/7 email support and will respond to your requests as soon as possible.
Smart Invoice is a premium invoicing application developed to be simple yet powerful. Start saving valuable time and resources. You can begin creating an invoice within just a few simple steps. Display and engage your customers with the Smart Invoice intuitive product selection design. Allow customers to see all of your products with detailed descriptions and prices. Smart Invoice becomes the perfect invoice app to present customers with all your products and services on an android tablet or device.
Smart Invoice is the perfect business tool to email an invoice from your Android Phone or Tablet instantly to your customer. Designed for both product and service orientated businesses, Smart Invoice is simple and convenient to use, allowing you to create an invoice to be sent via email to your customer within seconds. There is no need to search for templates and do tedious work, just go mobile and begin making invoices straight from your Android Phone and Tablet with Smart Invoice: Email Invoices.
Why Smart Invoice?
Save time - Spend more time running your business
Smart Invoice is the solution for invoicing and future transactions. Those days of losing papers and documents are gone. No longer do you need to deal with clutters of papers. Smart invoice is capable of creating an invoice within seconds and storing it within your device. Once set up, all you have to do is select your items, your client, and you're ready to send off a professional invoice. Smart Invoice serves as a management and organization tool; you never have to lose invoices again. Track, call, and even send text messages to your clients.
Convenient - Use it anywhere
The benefit of creating invoices using mobile devices and tablets is that you can do it anywhere during anytime of the day. You can even have your invoices printed wirelessly miles away, ready for you to pick up when you get back to your office or to make it simple you can email invoice copies to your client and yourself immediately right after completing the job!
Affordable - No annual subscription
We seek to make our products as flexible as possible. That includes appealing to large corporations, but also to small business owners and freelancers. We understand that running a business can be expensive and that is why we offer our premium applications at affordable pricings.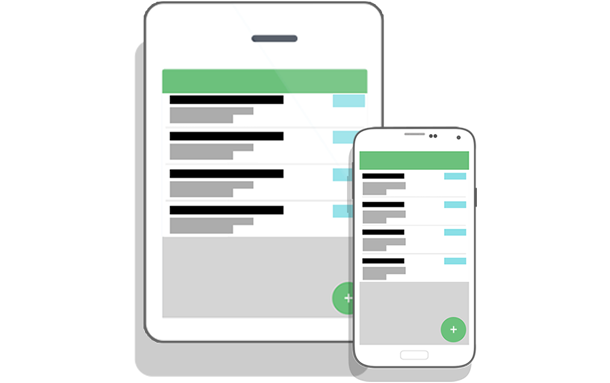 Create Invoices on your Mobile Phone or Tablet
List of Smart Invoice features:
Upgrade to unlock:
Businesses are constantly seeking out to eliminate cost and time to help their businesses succeed. Eliminating repetitive and unnecessary motions can cause a business to be 300% more efficient leading to increases in revenue. Smart Invoice allows your business to do so by reducing effort and resources to create an invoice. With a few button clicks, you can create an invoice on your phone or tablet and have it emailed instantly to your client. These invoices can later be easily retrieved to fill out accounting paperwork and end of the year taxes. Work smart, not hard.